We didn't have much luck finding lighthouses that were listed on the map. Samoa was suppose to have one and we drove around and Roy even walked about a mile down the beach and nothing.
We did find a little one at Trinidad Head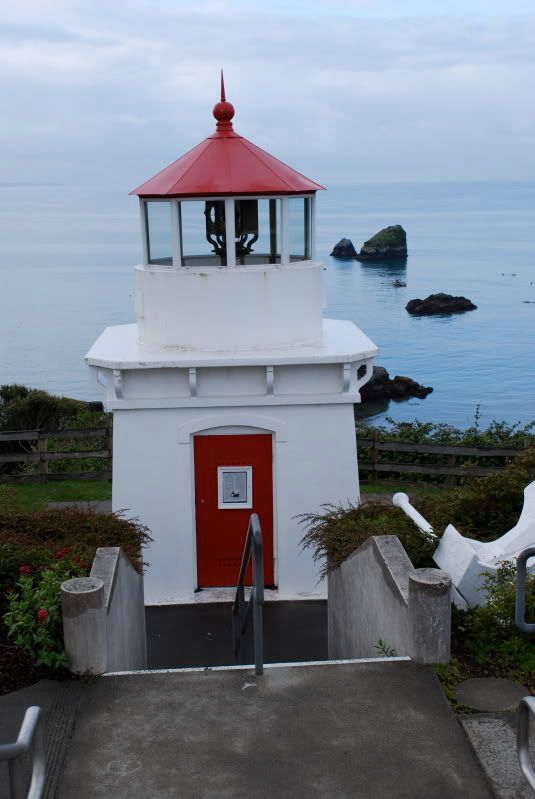 and revisited the tiny one at Crescent City.
In Oregon we tried to find Cape Mears, drove around and around and finally asked a Ranger who told us the road washed out a couple years ago and only a vista remains. Our next find was Cape Blanco, at Port Orford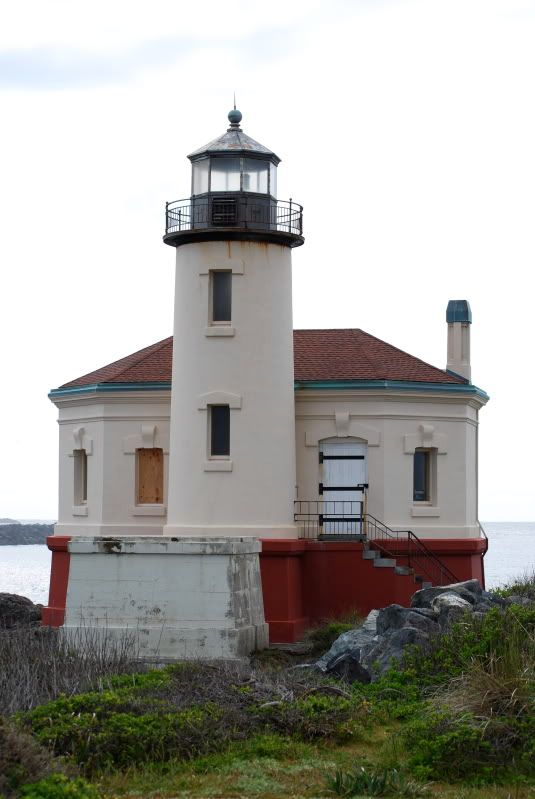 and the last was at Umpqua. Actually it was our last stop and after this we headed home.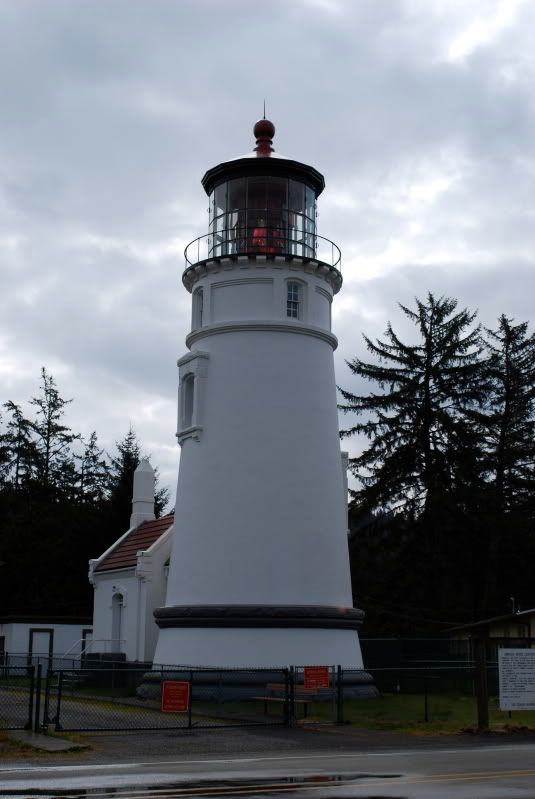 It was a great trip, we had a wonderful time and now I have a ton of washing to do, a car to empty etc, etc.